ICoFP, established in the year 2002 is an educational initiative of Bajaj Capital Group. It is one of the leading providers of education on Capital Markets, Financial Planning and Wealth Management. Our promoter the Bajaj Capital Group is one of India's oldest and largest investment services firm and is a pioneer in bringing the Financial Planning Certification, CFPCM to India.
CERTIFIED FINANCIAL PLANNERCM is an international certification in the field of financial planning, wealth management and financial advisory services. It is the most prestigious Financial Planning qualification recognized and respected by the global financial community with over 171000 CFPCM Certificants worldwide.
WHY PURSUE THE CFPCM CERTIFICATION?
CFPCM certification makes you competent to provide strategic advice in regard to investment, insurance, tax, retirement & estate needs. Financial services firms around the world report that CFPCM professionals are more productive, generate higher revenue and profit, and reduce corporate risk and client complaints.
The certification is endorsed by top 44 leading Financial Service Companies in India. Charter Members of FPSB India have resolved that they will give first preference to CFPCM certificants for recruitment.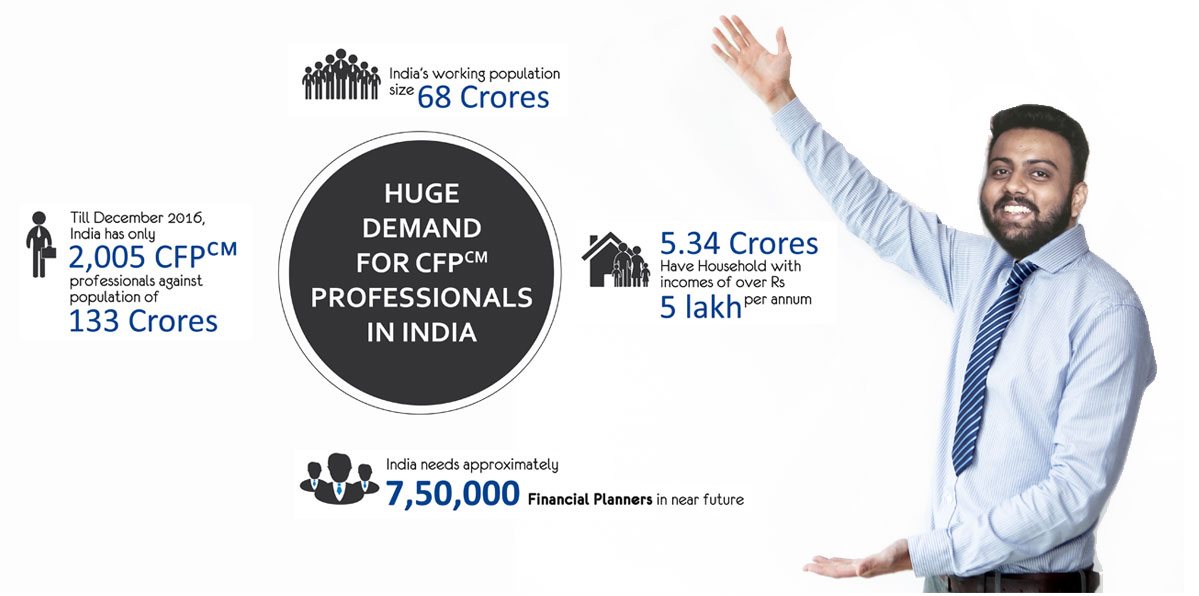 WHY CHOOSE
ICOFP
ICoFP is the Pioneer and Market Leader in CFPCM Education with the actual Highest Passing Rate
The original CFPCM curriculum in India has been written by ICoFP
CFP Certified Faculty with high training standards
Convenient weekend classes + E-learning Classes
Strong alumni network of over 11,000 students
ICoFP is often referred as the "father of financial planning profession" in India
At ICoFP, we emphasize on providing world-class education that will inspire and challenge candidates and prepare them for the future. Our curriculum has been developed in association with Financial Planning Academy (FPA) Australia and National Insurance Academy (NIA) as well as academicians from leading institutions such as IIM, FMS etc.
The various modules which the candidates have to study for CFPt Certification Program – Regular Pathway are:
Candidates studying through Regular Pathway do not have to appear for the Module I- Introduction to Financial Planning Examination
Challenge Status candidates only appear for the Module VI- Advanced Financial Planning examination